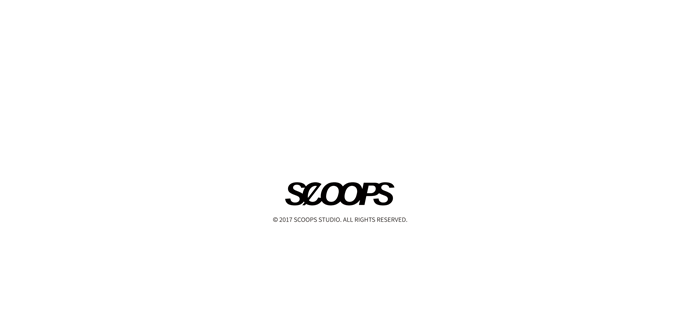 SCOOPS 2017 AW 

"FORBIDDEN DIMENSION" VOL.1/實驗對象."概念视频
BGM SUPERNATUER (RADIO EDIT)

BY CERRONE



SCOOPS STUDIO X HOM
 ※ 品牌概述 ※
 SCOOPS成立于2017年3月,
 我们想要一方面保持服饰的原始美感,
 一方面基于这些原始美感,
 融入更多现在有趣轻松的青年文化,
 街头文化风格与创意,表达出属于SCOOPS
 有趣不失美感的品牌理念,
 并通过服饰与产品的设计来传达出
 这一有趣轻松的品牌精神.


 ※ BRAND OVERVIEW ※
 SCOOPS was founded in March, 2017.
 On the one hand, we would like to keep original beauty of dresses.
 On the other hand, we want to integrate the interesting and carefree youth culture, the style and idea of street culture into the original beauty,
 thus expressing the brand concept of SCOOPS --- Interesting with Aesthetic Value.
 And it also transmits this exact brand concept through the design of dresses and products.



@ScoopsStudio
Thank you for your support !
©2017 SCOOPS STUDIO.ALL RIGHTS RESERVED

WAIT AND SEE!

DESIGN BY FOCKSHOP
ALL OF OUR SYSTEMS ARE ESTABLISHED
ON THE PREMISES OF BALANCE
Fockshop=Fuck+Rock.It is online collective of digital designers with unique styles, techniques and desire to create new amazing projects.
Fockshop is our way to forget about groove and everyday commercial work.
The highly personal,performative genre is the only form that could claim real liveliness.
@FOCKSHOP
www.fockshop.com